Introduction of this product:
The SJFX660W-BK, a sleek black 5-door inverter refrigerator is available in Shamim Electronics. It had capacious 650-liter capacity, is a culinary game-changer. This refrigerator adds beauty to your home and does more than just cool food.This refrigerator stands out for its distinctive 5-door design, which provides a variety of storage possibilities. Thoughtfully constructed top sections make it simple to reach daily necessities, and the bottom freezer offers plenty of room for your frozen favorites. The French-style doors give the refrigerator a refined touch that makes using it every day enjoyable.
Appearance:
On the other hand, Its creative five-door design makes organization a breeze. While the bottom freezer has plenty of room for frozen treats, the top compartment is ideal for storing daily necessities. Having access to your favorite food becomes an experience in and of itself thanks to the French-style doors' elegant touch.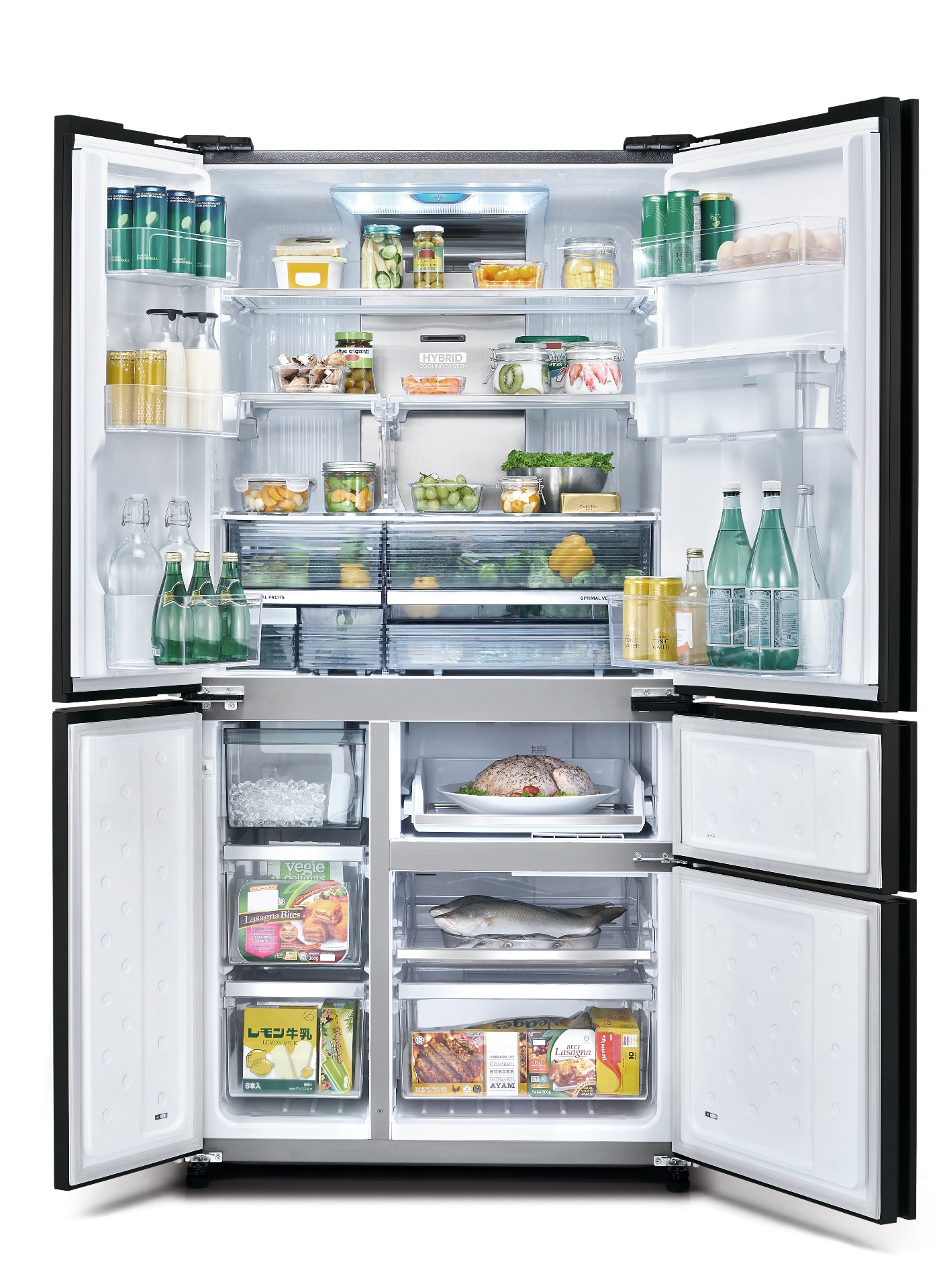 Energy Efficient Inverter Technology:
With the help of inverter technology, this refrigerator efficiently cools your food, keeping it fresher for longer. The black exterior is more than simply a color choice; it's a sophisticated statement that keeps a spotless look every day thanks to its resistance to fingerprints.
Features:
650 liters of storage space
J-Tech Inverter for energy efficiency
AG CU Nano Deodorizer to eliminate odors
Hybrid Cooling System for even cooling
Humidity Control Crisper for keeping fruits and vegetables fresh
Convenient door-in-door compartment for frequently used items
LED lighting for bright illumination
The refrigerator is available in a black finish.
It has a noise level of 38 dB.
In Conclusion,
This refrigerator from Sharp redefines the atmosphere in your kitchen in addition to keeping things cold. With its sophisticated technology, adaptable storage, and elegant appearance, the SJFX660W-BK is more than just an appliance—it's a lifestyle improvement. Greetings from the future of refrigeration, where form follows function.